Welcome to Apprez
Company Information
INTRODUCTION
More than ever before, English is now the key to success in developing new markets. True professional English means competency in global communication styles, thinking, manners, and cultures. Apprez will help you turn your challenging opportunities into rewarding realities.
Apprez English programs develop confident students and business persons who are prepared to deal with the complexities of unfamiliar situations in an uncertain world. Beyond just improving English language skills, students acquire global perspectives and communication skills essential to maximizing future business and career opportunities.
Apprez specializes in creating customized courses because we recognize that everyone's learning needs are unique. Since each situation demands a unique solution, we believe that customization is paramount to your progress and success. Possible custom elements include:
Leading-edge instructors
Bespoke curriculum
Focused content
Tailored study materials
Optimal class length
Effective course duration
Furthermore, Apprez can provide the necessary support and after-care services essential to ensure your continued success.
Finally, Apprez works closely with you to create a customized program to achieve your communication goals efficiently and effectively.
---
OUR MISSION
Kyoiku Kaizen (教育改善) – To increase and improve educational opportunities for learners in Japan. Kyoiku kaizen will be accomplished by collaborating with key organizations and institutions both in Japan and overseas, and by providing the ideal learning environment for learners to achieve their academic and professional goals. Only through your success can we realise the effectiveness of our programs and services and contribute to the betterment of a global society.
---
OUR VALUES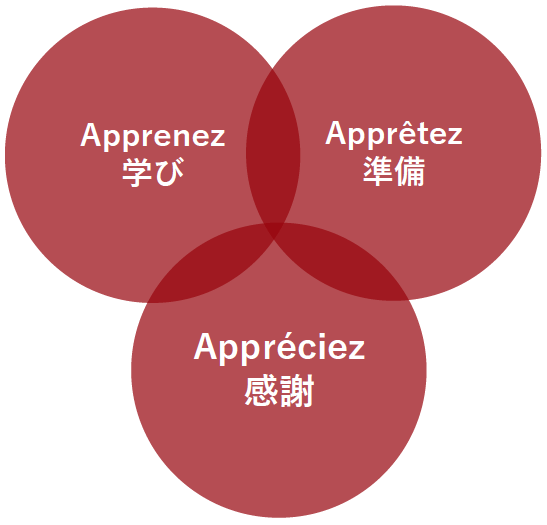 Apprez emphasizes learning (Fr: apprenez).
Learning is the key to an individual's progress, outcomes, and success. We constantly monitor progress through assessment. Effective language study can only really be measured by how much is learned and retained.
Apprez emphasizes preparation (Fr: apprêtez).
Preparation makes the practical application of a language a reality. We provide students with a comprehensive self-study system that will integrate their language study goals. Real fluency only comes from prepared study, practice, and diligence.
Apprez emphasizes appreciation (Fr: appréciez).
Our focus is on the comprehensive satisfaction of learners and clients. We strive for excellence every day to improve the quality of the services we offer. We truly appreciate the efforts our students make to succeed. Our greatest reward is seeing our learners and clients become more competent, confident, and fluent in English communication.
---
STEVE HAMADE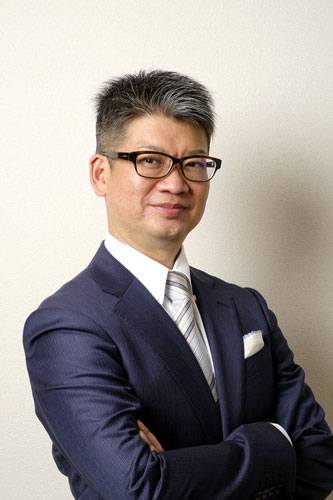 Having lived in Japan for almost 10 years at the time, and having grown dissatisfied with the Eikaiwa (English conversation) industry in Japan, Steve Hamade founded Apprez in 2003 as an innovative approach to English language learning for contemporary students.
Steve graduated with an Honours degree in Philosophy at Western University (Ontario, Canada) in 1992. He then decided to extend his studies at Western and further pursue his personal interests in Psychology, Business, and Kinesiology before eventually moving to Japan in 1994. Since then, he has studied social media strategy with MIT Sloan and brand strategy with Section 4. He also attended the University of Cambridge: Institute of Sustainability Leadership to participate in their High Impact Leadership Program, and studied with Harvard University at the Derek Bok Center for Teaching and Learning for a Higher Education Teaching Certificate.
As company president, Steve is responsible for overseeing the academic direction of the Apprez learning community.  In addition to operations management, he continues to enjoy teaching regularly and his teaching profile is here.
Steve's interests include reading, traveling, financial investing, karaoke, and onsen.  Moreover, he absolutely loves watching and talking about sports (particularly NHL, NBA, and MLB) and wishes that he had more time to play hockey, volleyball, tennis, and golf (as well as skiing and snowboarding).  These days, the majority of his free time is spent parenting his young daughter.
Steve Hamade's Linkedin Profile: https://www.linkedin.com/in/steve-hamade-apprez/